Potter!verse: ya know that 30 Days of Potter meme? Well, I kinda got stuck on the last couple of questions cos it was all about translating the books. I've lived in fanonland so long with this fandom I couldn't with confidence answer those questions and be like, YES. THIS! Cos, well, when you hurt my feelings I tend to write you off

>.> joanne

It feels like in the fourth grade when a girl declared herself my BEST FRIEND but I wasn't really her BEST FRIEND, more like her tertiary best friend who she hung out with when her sister (her first best friend) and her real best friend weren't available. I was some kind of consolation friend to make her feel better. Hmm... so NOT BEST FRIENDS in my very quick assessment and I dropped her ass. Anyway, I'm gonna resume that 30 Days of Potter meme when I'm done with my re-read so I can say YES THIS IS WHAT WAS SUPEROMGAWESOME IN THE MOVIES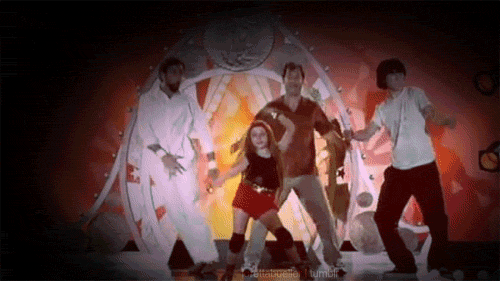 or NOOOOOOOOOOOOOOOOOOOOO Y U RUIN THE AWESOMESAUCES PARTS OF THE BOOKS WITH UR LAME MOVIES?!