i don't know guys. i hit a depressive state with the kids. they are so perfect it makes me ache. mah feelings. let me show you it.

hermione has always been a mystery to me. partially this is due to the fact that the potter narrative is so very limited in scope and that's fine because that scope is from my boy, whom i love oh so fucking much, so, fine. i never really saw things from the hermione side until deathly hallows (the movie, cos i could be arsed to read the book) and also, from reading supremely crafted fic establishing her pov on a great many things. things beyond the 'desperately hopeful that someone will take notice of my existence' caricature so common and rife throughout fandom. just... are they reading the same books as i am? >.> anyway. supremely crafted fic wherein hermione keeps things hidden whilst simultaneously putting herself out there and on the line because she believes. her belief may come off as brave when really, she's just as scared, if not more so than everyone else because this girl has weighed all the realities, outcomes, possibilities, what ifs and alternate choices. and she will always walk the path that makes others happy. she will fall on her sword, ever placing those she loves before self. yet, she somehow doesn't let on that through the process she is losing herself. an honourable death of sorts. does anyone notice? only but the one. so technically, this is more of a hermione mix, but somehow harry (naturally) weaseled his way into the narrative, as he is wont to do. everything is harmony and everything hurts. these. fucking. kids.

this is for
fated_addiction. you, lady, are magnificent.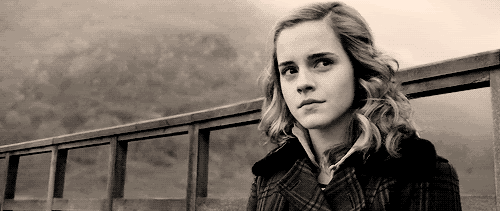 ~ * ~


burden ;; horse feathers
how do you go a curse it is right behind
how do you go a burden may change your mind


~ * ~


the beautiful ones ;; the battle of land and sea
we will linger here
we will linger under the trees


~ * ~


the dream ;; shannon stephens
i nearly lost you and terrible things that i cannot mention
if you had only had my protection


~ * ~


my life ;; jj
so, i'm grindin' with my eyes wide
lookin' to find a way through the day the life of the night


~ * ~


murder of birds ;; jesca hoop
and I've got demons when I need 'em
don't ask to see them they're not supposed to be used against you


~ * ~


passion play ;; william fitzsimmons
i should not have hid where my heart can't follow
cos this grace gets so far and too hard to swallow


~ * ~


the one who sees me ;; shannon stephens
when i was walking i was not alone
though the darkness crept inside my overcoat and i was full of need


~ * ~


scars on land ;; kings of convenience
the weight of lead on floors of sand
the idea reduced again to outcome


~ * ~


falling ;; the civil wars
why am I feeling so guilty why am I holding my breath
worry 'bout everyone but me i just keep losing myself


~ * ~


cycling trivialities ;; josé gonzález
don't know which way to turn every trifle becoming big concerns
all this time you were chasing dreams without knowing what you wanted them to mean


~ * ~


.zip & art