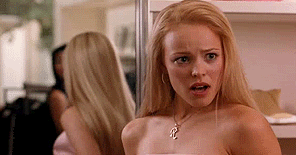 ...is pretty much my reaction to every freaking episode because holy crap balls HOW IS ALICE MORGAN SO EFFING AWESOME?! I don't think I'm supposed to like the crazy psychotic cold blooded killer who is a flawless genius but so totally bored with humans that they become fodder in her world view. Little toys to pull out of the box and play with til they are broken. WHAT?!




And John Luther, you are a driven vortex of purpose with fallibility and flaws. OMG THE FLAWS. I... dontevenknow. Just... somebody fill in this space with describing this man who is as selfish as he is selfless. How can he exist in his body? He is so at war within himself. I'm sure there's some looking into the abyss thing going on here but it is so much more than that. This character is compelling.

The two of them together? I haven't felt this intrigued by a relationship since Jack and Juliet. Where are these people coming from? What are their motivations? OMG. WHAT IS THIS CHEMISTRY? AM I SUPPOSED TO BE LIKING THIS? WHAT IS THIS? IS... THIS? IDEK WHAT THIS IS. HOW AM I SUPPOSED TO FEEL ABOUT THIS? THEY ARE AN UNSTOPPABLE FORCE OF... I.D.E.K. ALEXITHYMIA. I HAS IT.