BARROWMAN!!!! Apparently I broke my PB account by exceeding bandwidth and I am NOT schlepping out twenty-five dollars a year to keep free media. That's just stupid. WAY TO RUIN THE JOY PHOTOBUCKET! IT'S LIKE BREAKING A PENIS WHILST ENGAGING IN COITUS.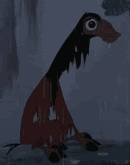 eta:...so I changed my header.
sunny_serenity
sunny_serenity
sunny_serenity

GUUUUUUUUUUUUUUYS! READ THIIIIIIIIIIIIIIIIIIIS. IT IS THE SEQUEL TO and in the winter i lost my hands!!!!!
morning, when it evens
by
fated_addiction *(THE MOST AWESOMEST HERMIONE POV WRITER EVAAAAAAAAAAAR)

This? Has spoilers for DH1 but is mostly about Harry finally breaking after he sees the result of Bellatrix!torture... there's fingers running through the hairs at the nape of his neck (omg).
Choices
by sticksandstitches

Oh, be still my heart. It's short and bittersweet.
short personal canon
by
anythingbutgrey


Brasilian interview with Dan, Emma, Rupert and David. A really great well rounded interview about insights and ~feelings. For those of you with more specific tastes, talk about The Dance starts at 4.07.



30 Days of Harry Potter

Day 1
Day 2
Day 3
Day 4
Day 5
Day 6
Day 7
Day 8
Day 9
Day 10
Day 11
Day 12

13. Least favorite character(s)
Mostly the tertiary characters that are written that way and it's mostly girls. Woe. They make me wanna pin them to the floor turn out all their pockets and confiscate their Woman cards.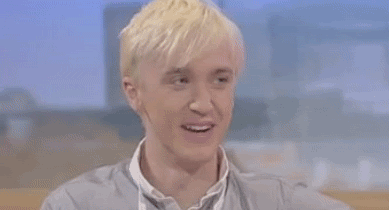 Pansy. Parvati & her sister. Sometimes Cho, but that's mostly cos she's was all up on my man using him as a coping mechanism to get over Cedric. I KNOW.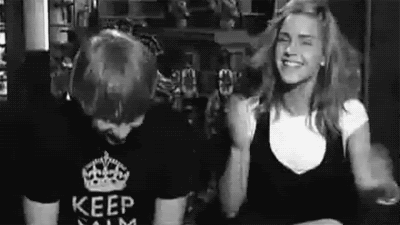 Lavender.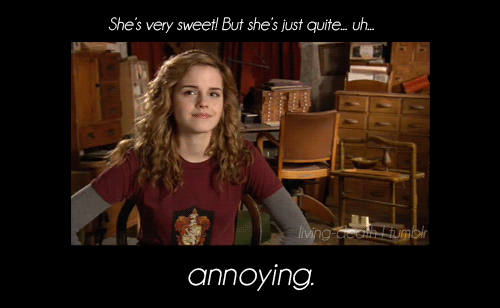 But here have some dancey pants cos dancing? IS BRILLIANT.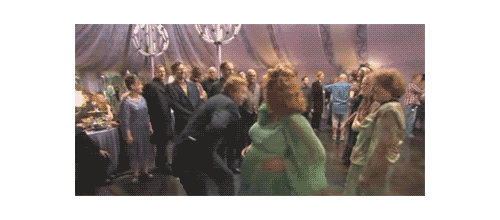 14. Moments in the books/movies that made you cry
15. Whatever tickles your fancy
16. How have you participated in the fandom over the years?
17. Your favorite celebs from the movies or fandom
18. If you could change one thing about canon, what would it be?
19. A favorite fanart
20. A favorite quote
21. How has the HP fandom connected you to other fandoms, interests, or people?
22. Your favorite villain
23. Share some HP icons
24. Rant about Steve Kloves something
25. Song that reminds you of HP
26. What aspect of the books has been best translated to film?
27. What aspect of the books has been most poorly translated to film?
28. Hogwarts subject you would most like to take
29. Favorite location
30. Whatever tickles your fancy