This post-OotP fic is omg so good but sadly, a WIP, and it hasn't been updated in forevar but is still totally worth a read for the H/Hr stuff alone.
Harry Potter and the Eye of the Storm
by Jane 99

THIS ONE RITE HURR? OMG! Some o' y'all were asking for happy fic. This is post DH and OMG IT IS SO AWESOME WITH THE FIX IT! THERE IS FLUFF AND HARRY TALKS ABOUT FELINGS. HARRY. FEELINGS. REEEAD EEEEEET!!!!!!
Trials
by DonovanPotter

30 Days of Harry Potter

Day 1
Day 2
Day 3
Day 4
Day 5
Day 6
Day 7
Day 8
Day 9
Day 10

11. Character you're crushing on

I don't really have a crush so much as OVERWHELMING LOVE for Hermione Granger.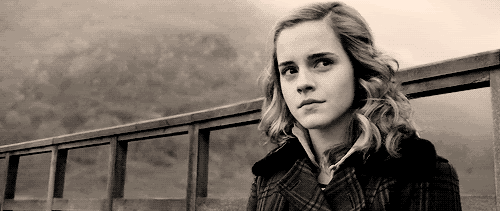 I cannot find words beyond BADASS: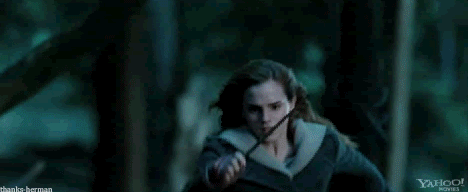 GENIUS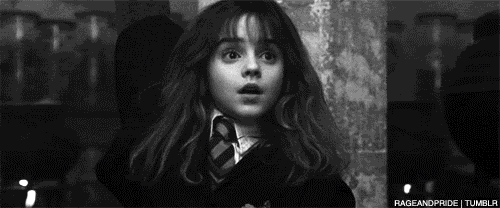 BRILLIANT





AMAZING




BOSS




INTUITIVE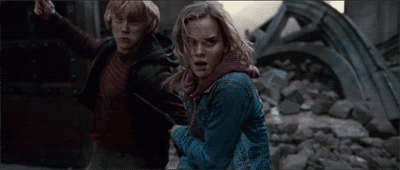 HBIC




Technically not HP but it's EMMAAAAAAAAAAAAAAAAAAA. Deal with it.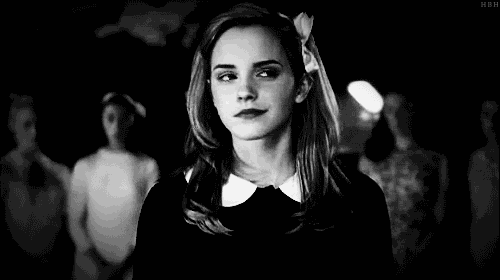 Just, everything about this girl is AMAZEBALLS. She gets shit done! I LOVE THAT. Even when she does stupid stuff it makes her MORE real because she's NOT perfect. Normally I'm not one to jump on the insufferable-know-it-all-omg-A-minus-is-a-travesty train cos I know people like that and um, I never really got why they were that way, like, RELAX UR GONNA GIVE URSELF AN ANEURYSM AND I LOVE YOU SO DON'T DO THAT BUT EXPLAIN URSELF TO MEEEEE. Maybe my view of her is also coloured by my own experiences of being kind of like her (I had/have a thirst for LEARNING. I read every book we got in school, for fun. I read EXTRA stuff, for fun. I accelerated my classes, for fun. Well, mostly it was so I could get out of school earlier because, OI what a stupid institution of teaching that I did not agree with. UR METHODS BUG ME. I'm mostly a hands on, SHOW ME, GIMME PRACTICAL EXPERIENCE kinda kid) but there's something about her that I just totally love. It's probably because Emma's portrayal of her breathed SO MUCH MORE into this PERSON. She's flawed and she knows it. She owns it. She tries not to dwell on it but it's there and she takes it and puts it in her little bag of experience and moves on trying not to make the same mistake twice. She is aware.




12. Favorite movie scene(s)
13. Least favorite character(s)
14. Moments in the books/movies that made you cry
15. Whatever tickles your fancy
16. How have you participated in the fandom over the years?
17. Your favorite celebs from the movies or fandom
18. If you could change one thing about canon, what would it be?
19. A favorite fanart
20. A favorite quote
21. How has the HP fandom connected you to other fandoms, interests, or people?
22. Your favorite villain
23. Share some HP icons
24. Rant about Steve Kloves something
25. Song that reminds you of HP
26. What aspect of the books has been best translated to film?
27. What aspect of the books has been most poorly translated to film?
28. Hogwarts subject you would most like to take
29. Favorite location
30. Whatever tickles your fancy



Also, somebody catch me up on The Vampire Diaries cos I have NO IDEA WTF is going on! I haven't watched it since... um, Katherine attacked Bonnie at that founders party ep. There's a whole bunch of Tyler/Caroline stuff floating around AND THIS INTRIGUES ME. Somebody make with the 'splainy, please?