1) I want this pumpkin... or more correctly I want MGG and pumpkin pie.



2) I'm still thrown by TBBT not being on when I get home from work. Don't like it.



3) There should be a Morg(aine)(ana)(an) Le Fey vid/picspam made with this song:


4) Is there another way to feel more productive after you've expended yourself in so many different ways? Maybe I should just focus on one thing at a time and not do everything simultaneously...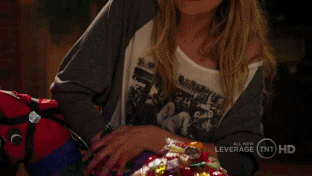 5) I don't like Harry Potter anymore. There was an attempt to watch Half-Baked Plot last night and it did nothing but confuse and befuddle me. More than a quarter of the story had to be explained to me and even then I didn't really get it. I've forgotten all that's happened and I don't really care to recall any of it. Still, as it was so eloquently pointed out to me by
laregan:

HARRY POTTER > twilight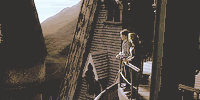 6) FUCK! I didn't watch the whole thing cos it'd totally make me CRY LIKE THE LITTLE FANDOM BITCH THAT I AM. BUT FUUUUUUUUUUUUUUUUUUUUUUUUUUUUUUUUUUUUUUUUUUUUUUUUUCCCCCCCCCCCCCCCCCCCCCCCCCCCCCCCCCCCCCKKKKKKK! And WORD Penelope. WORD. AND HOLY FUCKBALLS GUYS YOU DIDN'T TELL ME THEY USED ONLY LIKE THE BESTEST WHENEVER YOU FALL I WILL PICK YOU UP SONG EVER FROM RAY LAMONFUCKINGTAGNE!! THIS. CUTS. TO. THE. BONE.

FUCK. YOU. C. B. S.



...that being said, I am in total love with Erica Messer and all those other fantabulously fantabulous people that work on that show. Total. L.O.V.E. Prentiss' 'I'm not gonna cry, I'm not gonna cry face' and Penelope's 'I'M TOTALLY CRYING' face and Reid's 'I do not understand' face and Rossi's 'effing bureaucratic bullshit' face and Morgan's 'I want to hit something' face and Hotch's 'don't let it show' face. THAT'S WHY HE DIDN'T HUG HER COS HE COULDN'T HOLD IT TOGETHER IF HE DID!!! He totally doesn't look her in the eye and makes a quick exit. I want fic from that people.