Dear Photobucket,

DIAF!

No love,
me.
BARROWMAN!!!! Apparently I broke my PB account by exceeding bandwidth and I am NOT schlepping out twenty-five dollars a year to keep free media. That's just stupid. WAY TO RUIN THE JOY PHOTOBUCKET! IT'S LIKE BREAKING A PENIS WHILST ENGAGING IN COITUS.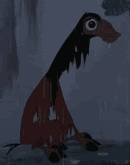 eta:
...so I changed my header.
sunny_serenity
sunny_serenity
sunny_serenity
GUUUUUUUUUUUUUUYS! READ THIIIIIIIIIIIIIIIIIIIS. IT IS THE SEQUEL TO
and in the winter i lost my hands
!!!!!
morning, when it evens
by
fated_addiction
*(THE MOST AWESOMEST HERMIONE POV WRITER EVAAAAAAAAAAAR)
This? Has spoilers for DH1 but is mostly about Harry finally breaking after he sees the result of Bellatrix!torture... there's fingers running through the hairs at the nape of his neck (omg).
Choices
by sticksandstitches
Oh, be still my heart. It's short and bittersweet.
short personal canon
by
anythingbutgrey
(
Collapse
)
30 Days of Harry Potter
Day 1
Day 2
Day 3
Day 4
Day 5
Day 6
Day 7
Day 8
Day 9
Day 10
Day 11
Day 12
(
Collapse
)
(
Collapse
)